Committees
Youth: Mike Schaffer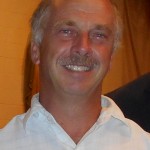 Today's youth, the leaders of tomorrow, are looking for challenges, for responsibility, for faith and trust.   As Knights of Columbus members, it is our responsibility to provide our youth with the means and the opportunities to become personally committed and involved in meeting the challenges of our times. As adult leaders we help mold the youth into influential citizens of tomorrow. We influence the youth of our community by a variety of activities including Boy Scout/Girl Scout recognition, a Basketball Free Throw contest and a Family Valentine's Dance. Also, we award scholarships to several graduating high school seniors continuing onto college.
Church: John Creamer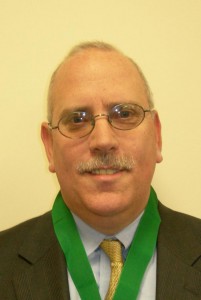 In response to the changing world around us, Christians are searching for way to further develop the reach of the Catholic Church. The Church Committee looks for ways to further develop the ministry of our Church. If these good intentions are going to bear fruit, if the Church is going to not only exist, but thrive in today's society, men and women throughout our communities must come forward and take an active part.  Activities include donating money for welfare assistance via our three local parishes and, in support of vocations, providing tuition assistance to a local Seminarian.
Under our Church Committee, we have a  sub committee on Evangelization.
Evangelization Sub Committee: Rick Wagner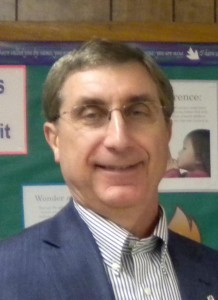 In his 1990 encyclical Redemptoris Mission, St. John Paul II wrote, "I sense that the moment has come to commit all of the Church's energies to a new evangelization. … No believer in Christ, no institution of the Church can avoid this supreme duty". Since these words were written, the challenge of a new evangelization has grown. The conversation within the Church regarding "this supreme duty" has reached a high point and our council has formed a sub committee to help address this challenge.
The example of each brother Knight is vital to the new evangelization. Through our dedication to our principles of charity, unity and fraternity, we can express in a practical way the new evangelization. Our works of charity can be a charity that evangelizes, expressing to those around us the Truth that is Love.
Right to Life Committee: OPEN
The Knights of Columbus is a strong supporter of the Pro-Life movement. While our civic involvement reaches all spectrums of the community; the children, the aged, the sick and infirmed, and all who are otherwise challenged, we take nothing more seriously than the fight for those who cannot defend themselves, the unborn. As a council we openly and actively support many pro-life causes within our community and beyond including the annual March for Life in Washington, DC and raising funds through the Roses for Life program which are donated to respect for life agencies like Birth Haven in Newton, NJ which provides shelter and hope for young mothers.
Family: OPEN
Our Council believes that the family is the foundation of the Knights of Columbus. Today's society makes it hard to be a family. The hustle and bustle of business, rushed meals, school, work, committee meetings, sports and shopping are cramming our days and weeks. The family is under heavy attack today. The battle is largely over values and commitments. To survive, the family needs support. Its primary source of strength must be found in a growing religious and parish life. But it also can be helped substantially by the Knights of Columbus. Among the activities we support are parish picnics, a Memorial Mass for deceased members and a yearly outing to a minor league baseball game.
Community: Walter Lublanecki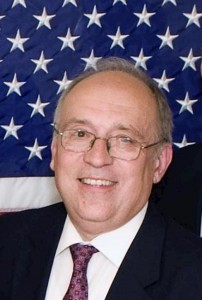 Every individual has a voice in shaping the world around him, and every individual can make that voice heard. Do more than throw up your hands in despair over what's wrong with the world by making your voice heard in our community. The Community Activities Program offers limitless opportunity for action that can be seen, felt and judged for its true worth. Community involvement includes visiting Lyons Veteran's Hospital, providing coffee and donuts and bringing veterans to Sunday mass; financial support of the local food pantry, food drives at Easter and Thanksgiving, Eyeglass Drives, Sock Drives, Blood Drives and donating funds raised for the Intellectually Challenged to local service providers.
Council: Jack Wolfe
Many of the activities of the Knights of Columbus sound demanding, and certainly many are, but that does not mean that others can't be just for fun. Members of our council are our neighbors, friends and acquaintances, who are just as interested in athletic, cultural and social events as we are. Programs and activities that come under the council activities section are unlimited – golfing, softball, soccer, hockey, curling, tennis, bowling, art exhibits, movies, lectures or demonstrations, holiday dances, picnics, open houses, council anniversary or birthday parties – all the events that are an important part of fraternal life.
Public Relations:  Pete Halko 
Pete Halko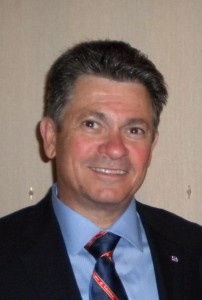 Public relations personnel are charged with the responsibility of keeping the council's membership accurately and constantly informed of current and future events. Additionally, the image of the council must be maintained within the community through the use of newspapers, the internet, radio and television. People deserve to know the good work our council does. To fulfill these obligations, the public relations chairman and his committee members must work closely with all Service Program directors and council officers.
Membership: Tony DeStefano
Retention: John Schommer
Auction: Mike Lennon
Calendar: Tom Smith
Website: John Larkin