Wreaths Across America 2020
On Saturday December 19, 2020 the residents of Long Valley remembered our deceased veterans by holding a ceremony at Our Lady of the Mountain Church, followed the laying of Wreaths on the graves of veterans in the six Washington Twp. cemeteries.
The program was spearheaded by Mike Lennon of the Long Valley Knights of Columbus, with the help of Chuck Dauchert of the American Veterans Association of Washington Twp. Post 1776 and the Washington Twp. Police Department.
It may have been a cold day with plenty of snow on the ground, but those who attended the ceremony had no trouble laying the wreaths on the grave of our deceased veterans.
The program was as follows: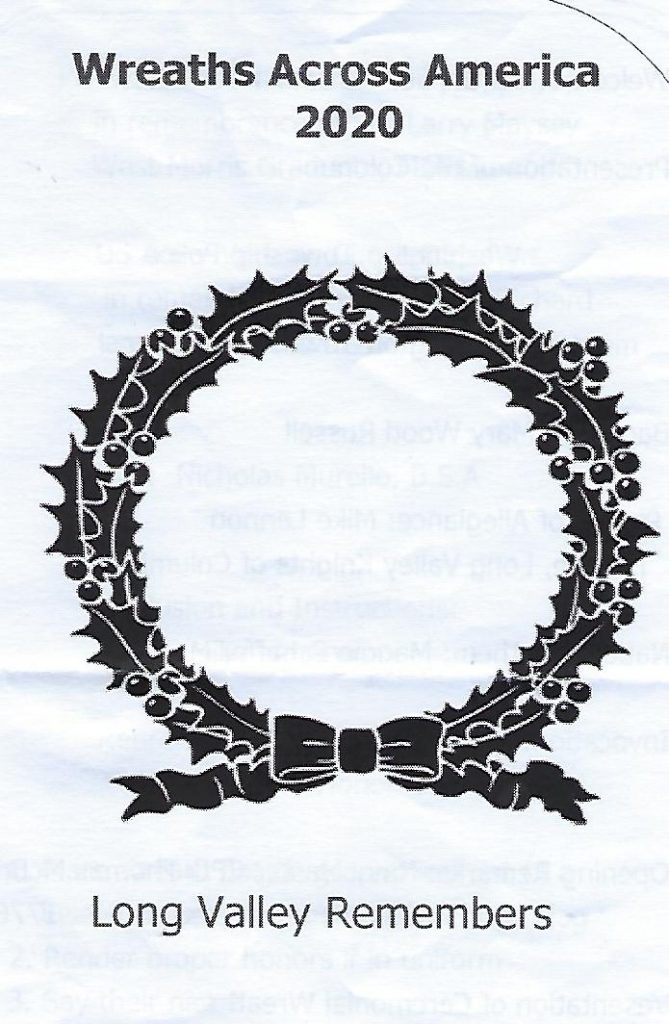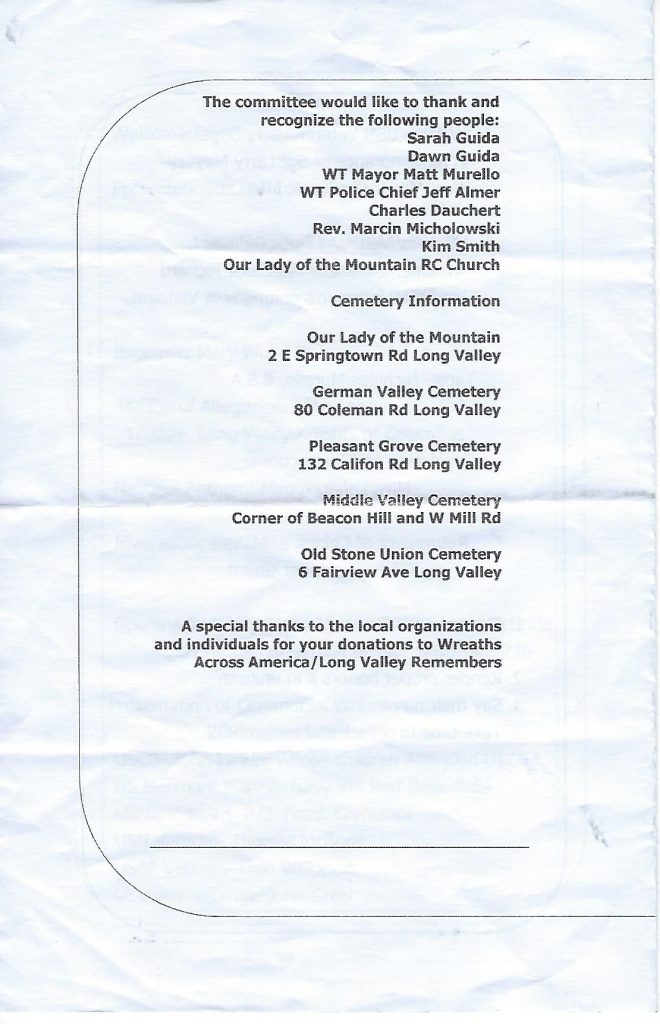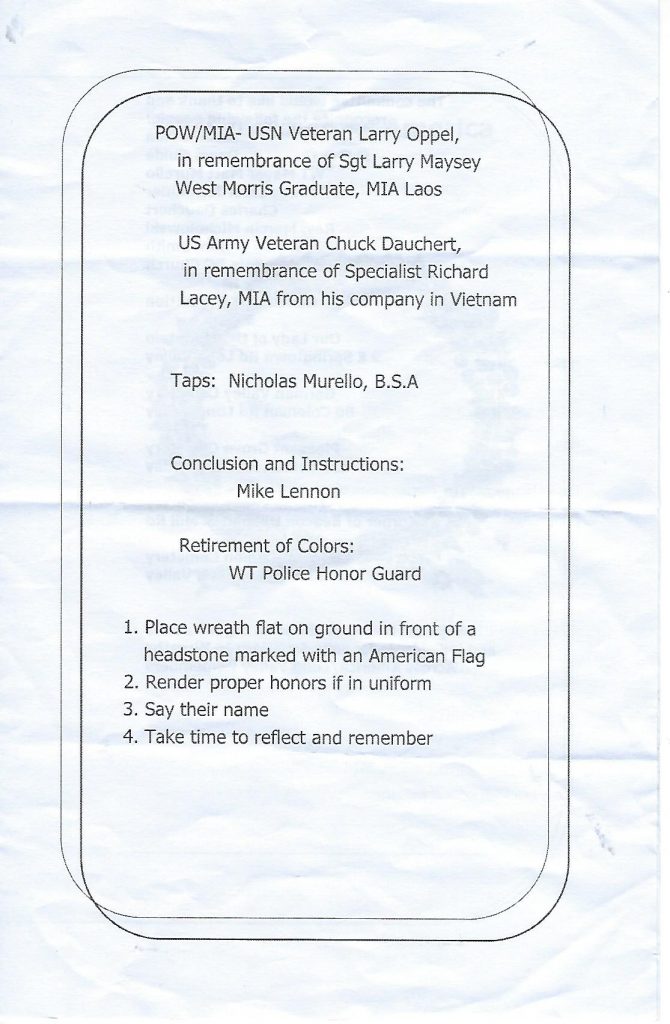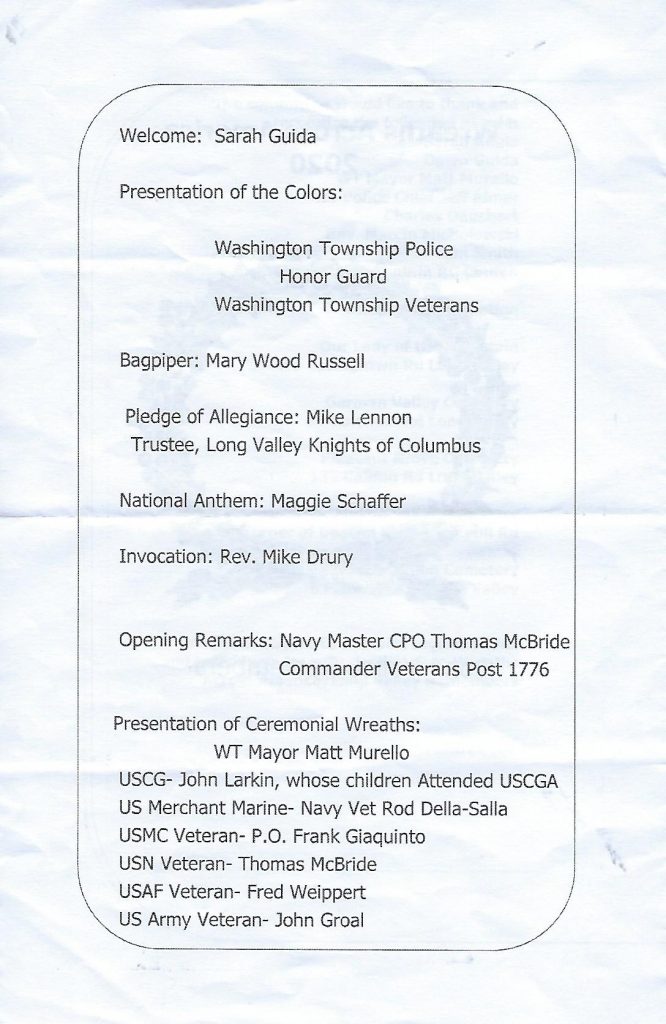 Photo's from the ceremony (complements of Mike Leyden):